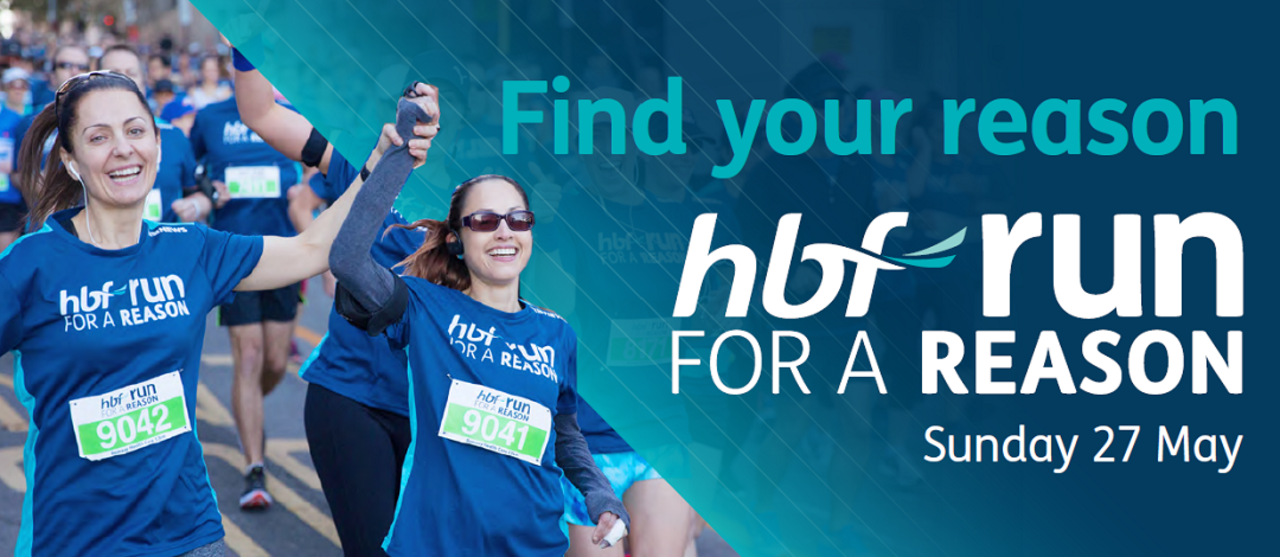 Join thousands of other Western Australians who have raised millions of dollars for health charities and helped bring hope and change.
HOW TO GET STARTED
Select from our feature charities listed below, or choose your own.
What we have achieved so far!





Become an affiliated charity
Are you a WA health related charity? Send us an email at enquiry@hbfrun.com.au and we can provide you with more information on how to become affiliated with HBF Run for a Reason. 
Charities can't be added by participants wanting to raise funds for a charity. Charities must organise this by contacting HBF Run for a Reason directly and then getting set up through Everyday Hero.
Share this page
Powered by